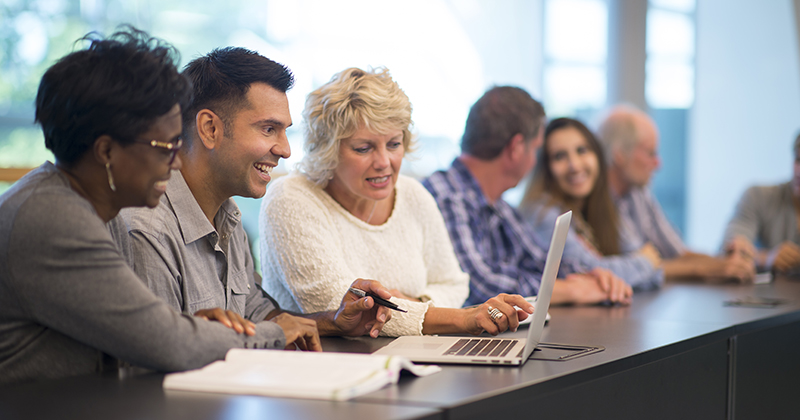 The number of enrollments in adult education courses in the months after the lockdown fell by half compared to the same period of the previous year.
Figures released this morning by the Department of Education show that 208,790 adult programs were launched between March 23 and July 31, 2020, compared to 420,910 during that period in 2018/19 – a decrease of 50.4 percent.
The statistics for the whole of 2019/20 show that 1,042,000 budget enrollments were made for adult education – a decrease of 20 percent compared to 1,302,700 in the previous year.
Performance against AEB contracts will be of concern to individual colleges and training providers after an education and skills funding agency warned that they would reclaim funds if less than 68 percent of their funds were committed in 2019/20 despite the pandemic .
The agency first informed the industry in March that it would not force repayment of AEB funds this year due to Covid-19, but has since changed its mind.
At a public finance committee hearing this morning on the financial sustainability of universities, ESFA executive director Eileen Milner announced that when the agency proposed not to collect recoveries, "had quite a bit of correspondence from universities that this was unfair and The fact of not taking back money for an underperformance was considered a deterrent ".
"We walk a fine line between understanding the particular circumstances and being able to meet this reasonable test of public spending," she said.
Milner told the committee that the agency is currently "carefully" reviewing a "very small number of colleges" that have so far reported that they want to set up a business case to maintain their full allocation despite underperforming, and it is "only then that "We'll consider taking money back. "
She added that the agency does this through "conversations and opportunities, not bureaucratic approaches to seizing money from people".
After announcing in March that it would not reclaim unspent AEB funds for the final academic year, the agency changed its mind in July, announcing that providers would only keep their full allocation for 2019/20 if they tried while The lockdown continued to deliver, and they delivered 80 percent of the activity throughout the year.
Following a sector reaction, ESFA withdrew these plans a week later. But then, in September, the agency pulled back again, saying it would "consider reconciling an underdelivery of up to 68 percent" unless the vendor can justify why it shouldn't, by submitting a business case.
For example, if a vendor's performance was 60 percent, the agency will consider reclaiming 8 percent of the award.