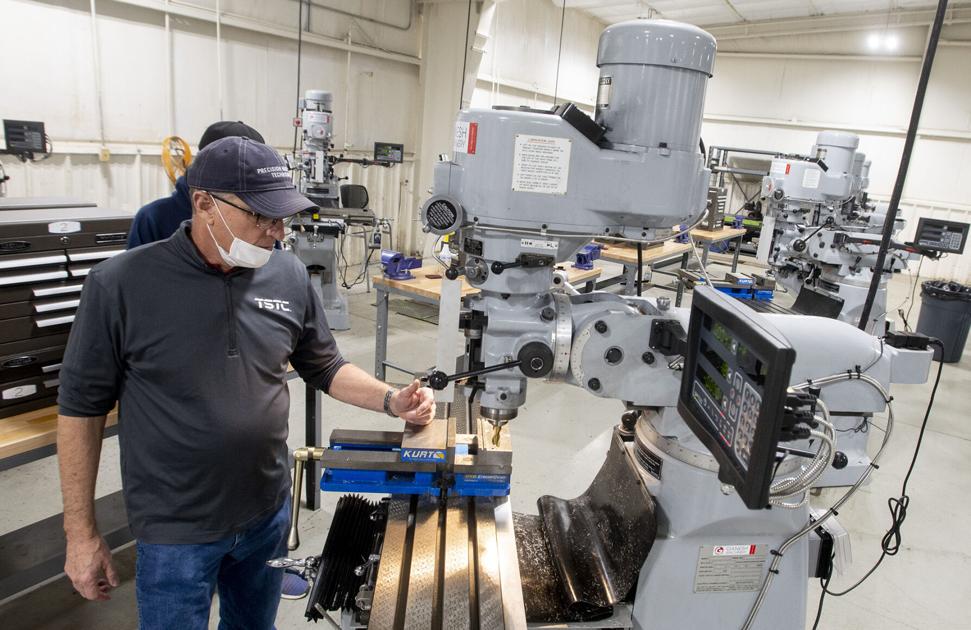 The East Texas Advanced Manufacturing Academy at Longview no longer serves only local students as the campus adds an adult education class to its catalog.
A basic machine shop course will begin on February 15, said senior instructor Steve Henderson. It will be a 96-hour course that takes place on Mondays and Wednesdays from 9:30 a.m. to 12:30 p.m.
Henderson said the class will teach skills such as reading construction plans and setting up and operating manual machine tools. Students learn how to machine mechanical machines, not computerized ones.
According to Henderson, there is a demand for people with these skills as companies like Komatsu and STEMCO in Longview need people with machine skills.
The course costs $ 350 and registration is available at Kilgore College. The class is a partnership with the college's continuing education offerings.
The Manufacturing Academy is a partnership with local high schools that enables students to attend manufacturing classes on the West South Street campus. The academy is also operated by the nonprofit Longview Educates and Prospers, which is a charter partner of the Senate Act of 1882 with Longview ISD.
SB 1882 offers public schools that work with external institutions a financial incentive to operate campuses as charter schools.
The course is also a collaboration with the Longview Chamber of Commerce, according to Kilgore College. The course is part of an effort to fill gaps with employers and academics.
"These are skills that enable graduates to qualify for well-paying jobs that enable good living in our community," said Kelly Hall, president and CEO of Longview Chamber of Commerce, Kelly Hall, in a statement. "The goal of this collaboration is to expand manufacturing capabilities to provide capacity for the existing industrial base in East Texas, attract new industries, and provide students with pathways to industrial jobs that earn competitive wages."